Promotional labelling and storytelling can take the form of redeemable coupon labels, multipack shrink sleeves, variable information printing, base wraps, shelf talkers, bottleneck tags, innovative signage, smart packaging… And, of course, high-end decoration and embellishments on labels, shrink sleeves and flexible packaging.
Let's explore the world of promotional labelling on labels, shrinks sleeves and flexible packaging
Whether you use labels, shrink sleeves or flexible packaging, the possibilities to create strong connections with consumers are limited only our imagination.
Be Creative. Tell Your Story. Connect with shoppers.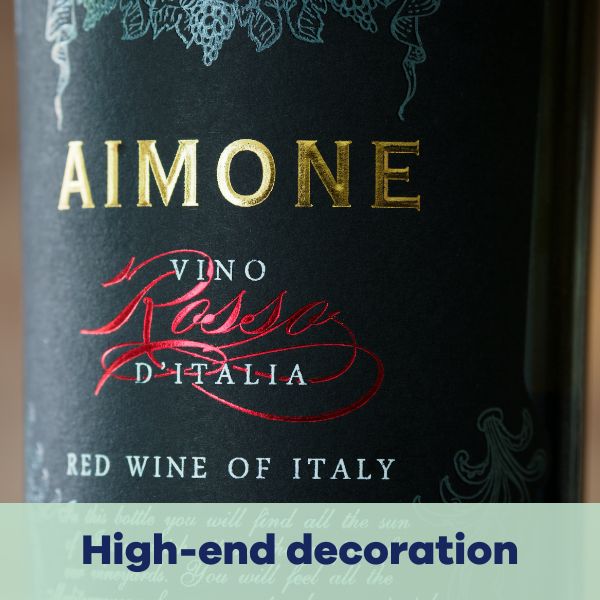 High-end decoration and embellishments
Make your label or flexible packaging irresistible with embellishments. The universe of high-end decoration and specialty finishes is made up of ink, varnish and lamination. With high-impact and memorable graphics, your product will stand out!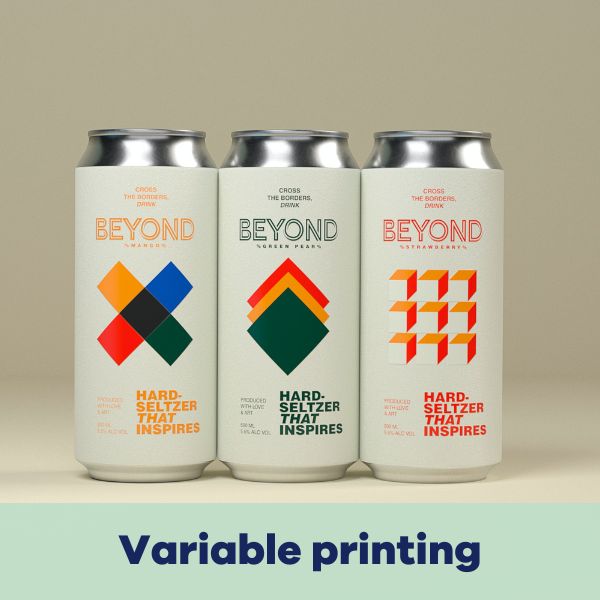 Variable printing
Create eye-catching graphics featuring panoramic collages, randomized designs, and even mass personalization with variable information printing (VIP) on labels, sachets or shrink sleeves. You can also leverage VIP to encourage consumers to buy more by creating collectable packaging with unique design elements.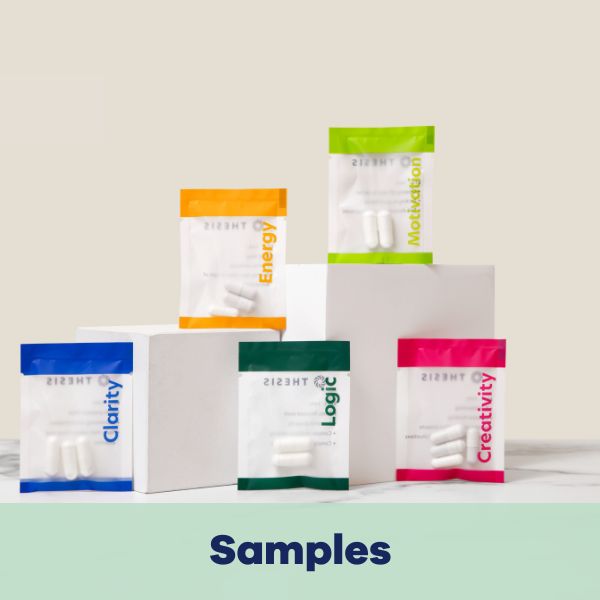 Product samples
Everybody loves a sample! It's a great promotional tool for new products (helps consumers feel confident about the purchase). You can use them for cross promotions (a consumer who buys A may enjoy B) or co-marketing campaigns of complementary products from a third party (a consumer who buys from company XYZ, would be delighted to discover a product from company MNO)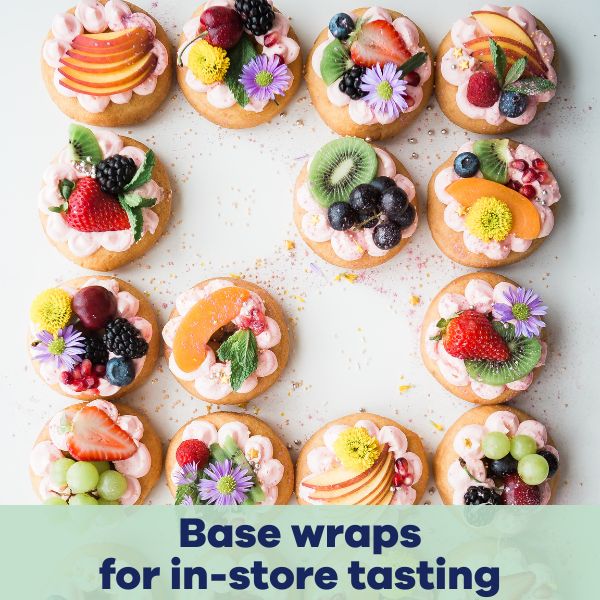 Base wraps for in-store tasting sessions
If you're setting up a tasting session at your local grocery store, you'll want to pay special attention to the look and feel of your station. Make it beautiful and attract customers' attention with high-quality, reusable base wraps!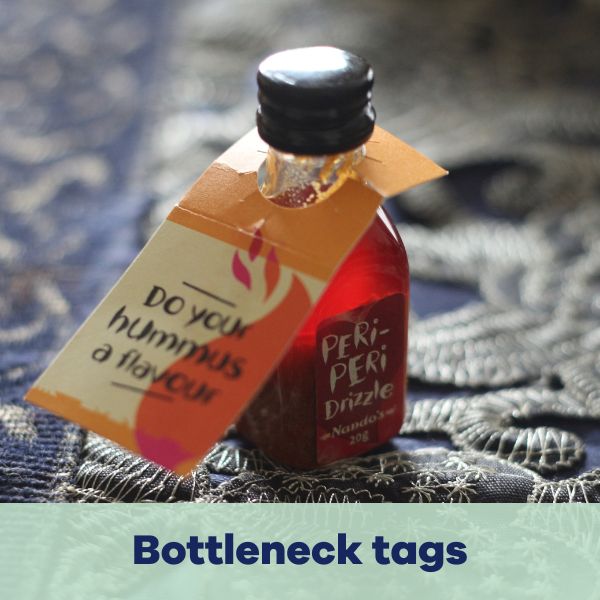 Bottleneck tags
Talk about standing out on the shelf! Often used by the beverage industry to highlight the latest award won, bottleneck tags let you communicate with a capital C. They add character and make a bottle stand out on crowed shelves!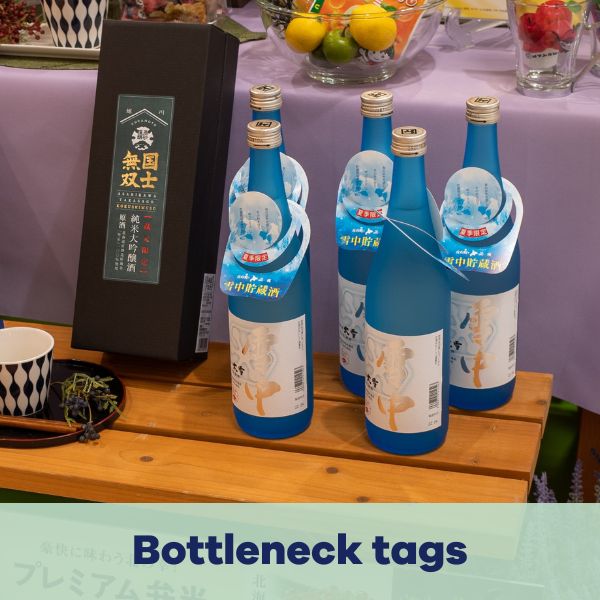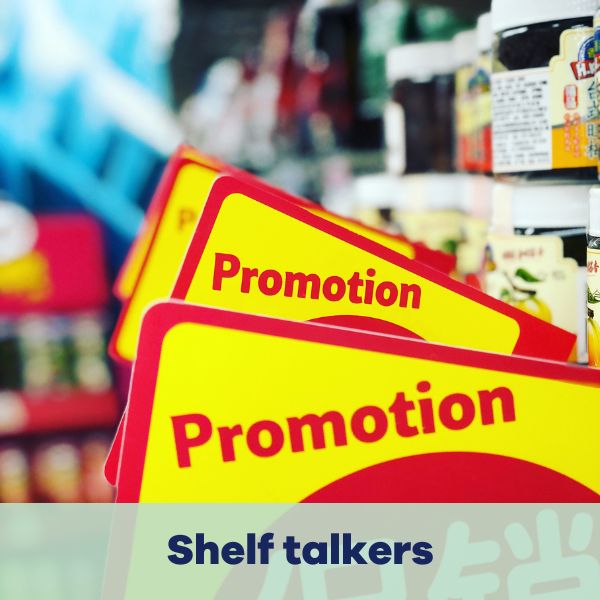 Shelf talkers
These small, preprinted flags called shelf talkers are attached to retail shelves. Grab customers' attention when they walk the aisle, looking for… something. Highlight your product and engage with shoppers!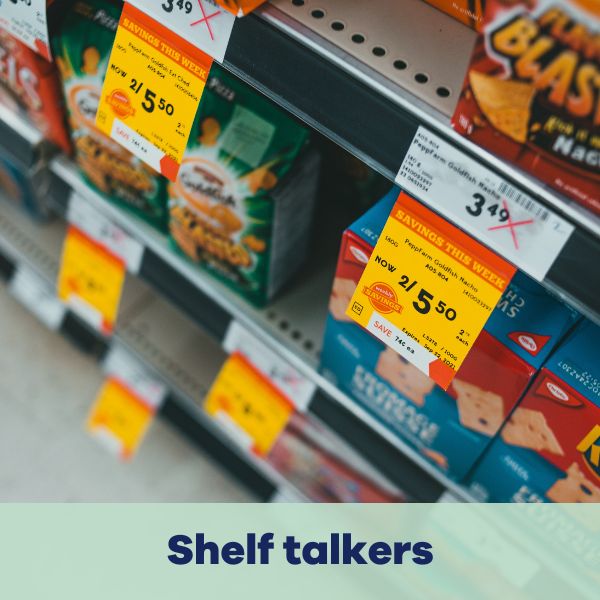 Innovative signage
Can your signage do this? Probably not. The Cling-rite® line of products adhere to most indoor surfaces, including brick, drywall, concrete, ceramic, mirrors, wood, and metal, WITHOUT THE USE OF TAPE or ADHESIVE. Plus, you can apply this signage to an indoor surface, face-in or face-out. Check out this video.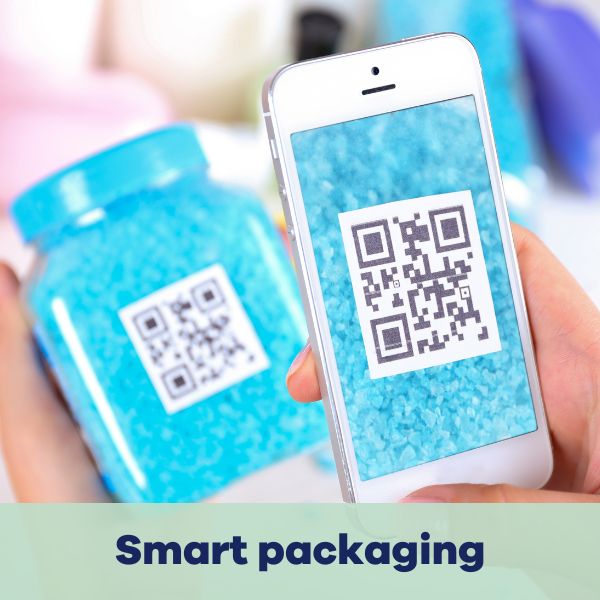 Smart packaging
Create digital experiences with QR codes. Direct consumers to landing pages, collect information in exchange for… well, the options are limited only by your marketing budget! Here are a few examples: a promotional code, a recipe, an e-book, an online game, a chance to win a prize.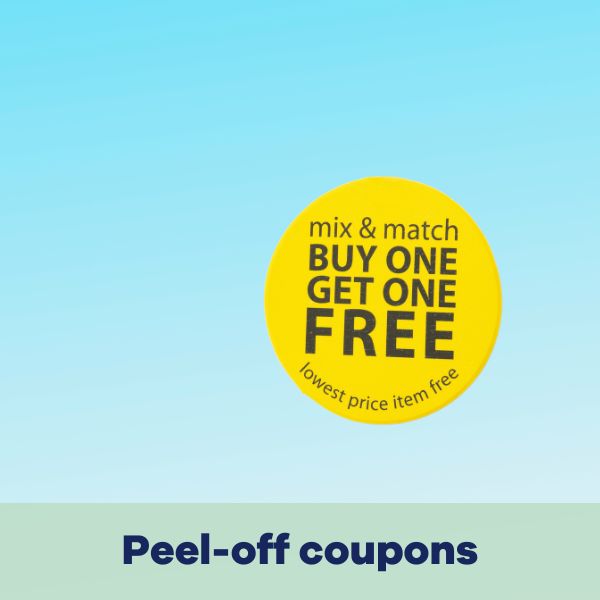 On-pack promotions, redeemable coupons & scratch labels
Encourage potential customers to make a purchase with on-pack promotions! Highlight your offer with a colourful promotional label or go a step further and offer instant rebate with a peel-off or scratch label.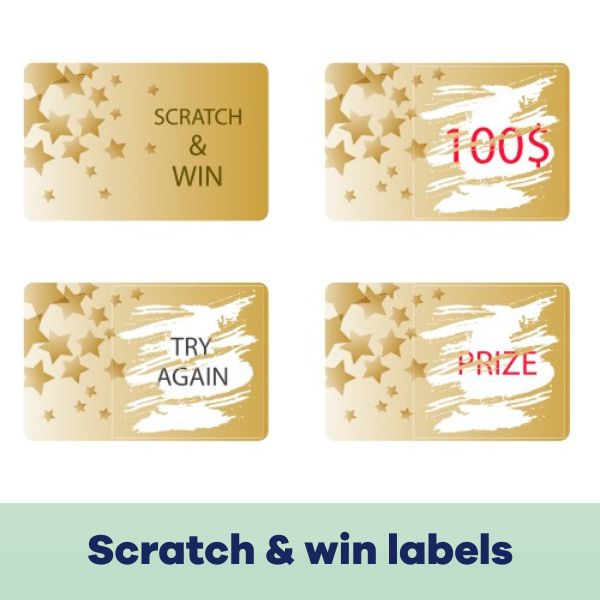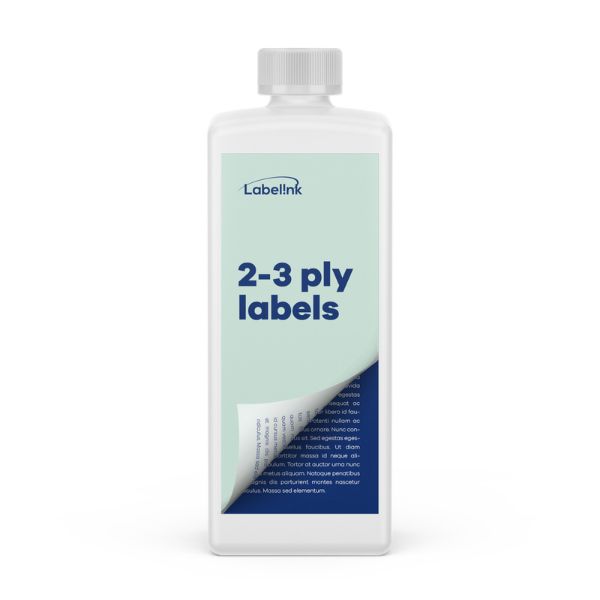 Two or three-ply labels or extended content labels (ECL)
Two or three-ply labels or ECL labels deliver the same fine look and provide more space for storytelling. A non-adhesive tab facilitates the opening and reveal your content inside each panel. These labels work well on many types of containers.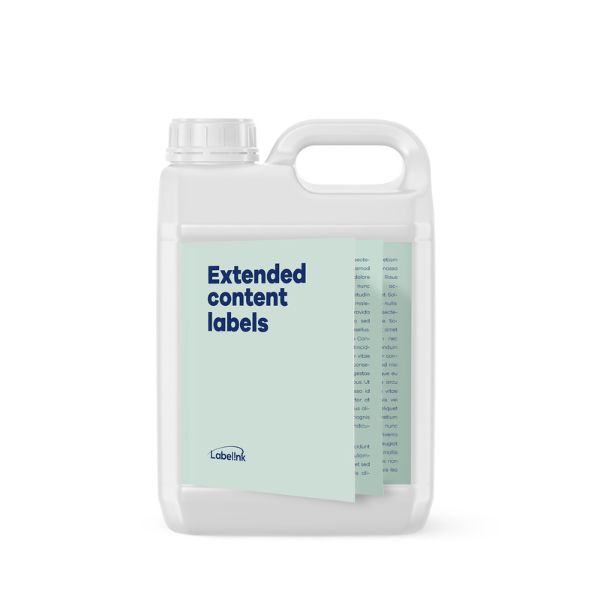 Promotional shrink sleeves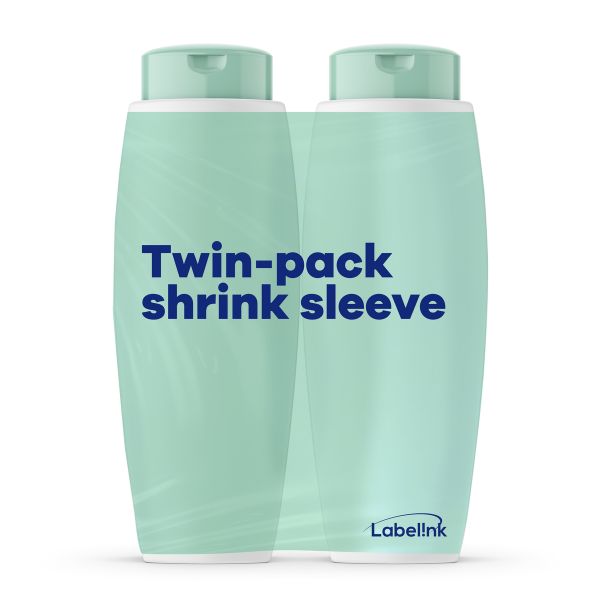 Buy one, get one free twin pack shrink sleeve
Twin-pack shrink sleeves are a great way to increase sales by bundling two products! Often utilized as a promotional tool, these shrink sleeves can group together two items or products of various shapes and sizes.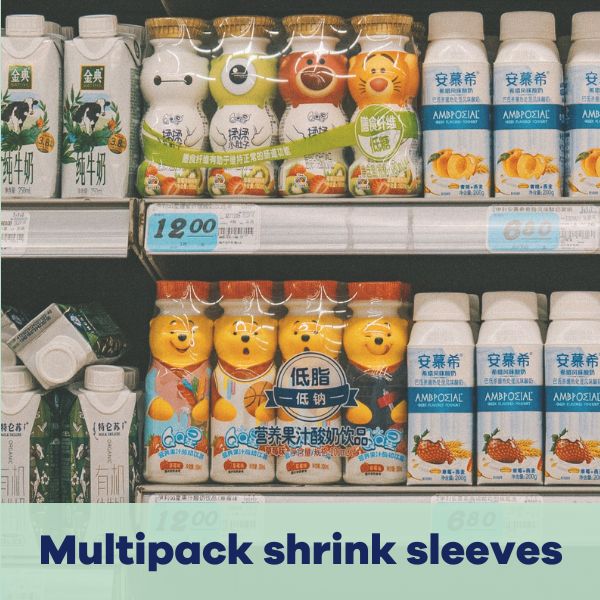 Discovery pack
Launch effortless marketing promotions with the multipack shrink sleeve.  A single sleeve will contain three or more items of similar geometry. Products can be loaded from the top or from the side. They can also be aligned in a single row for additional visibility on each item.