Everything you ever wanted to know about multipack shrink sleeves!
Multipack shrink sleeves are used to sell various products as a single package with a unique bar code. Often utilized as a promotional tool, multipacks can group together two, three, or more items and products of various shapes and sizes.
Boost the visibility of your promotional operations and increase sales with multipack shrink sleeves!
Multipack shrink sleeves are a great way to increase sales by bundling products or running promotions! Group your products and launch eye-catching packages that appeal to consumers.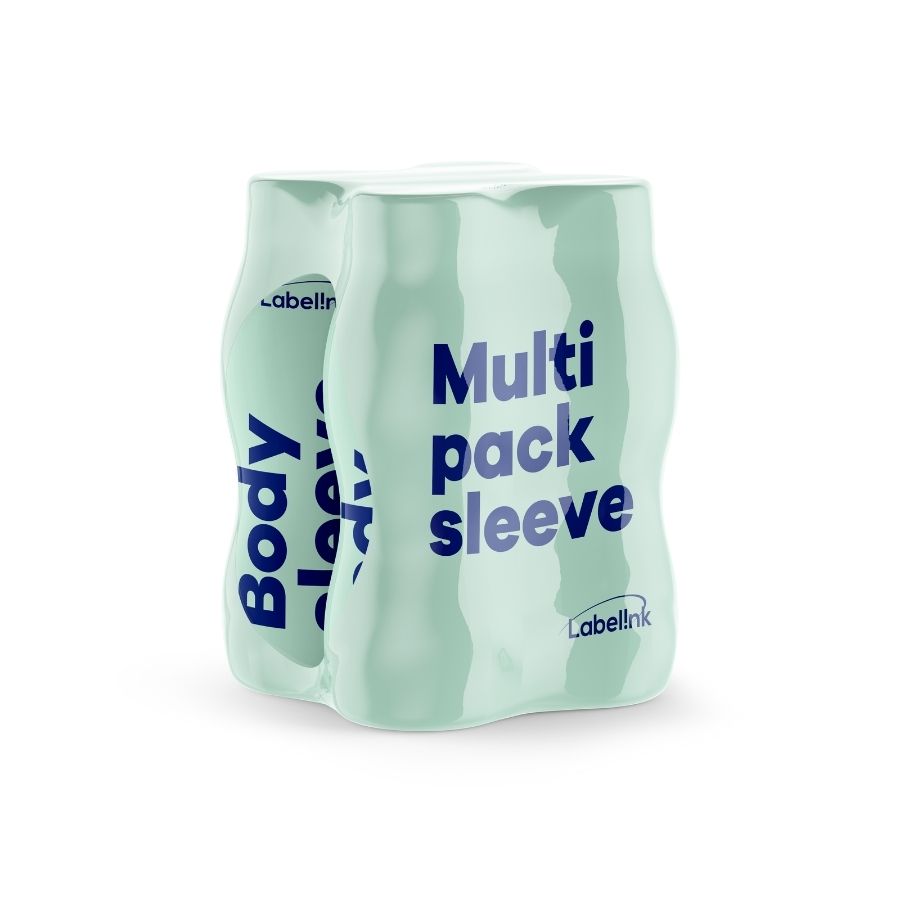 Bundle multiple products into a trial pack
Add a sample of a new product or swag to a larger item
Commercialize a buy one, get one (BOGO) duo
Sell value packs
Create seasonal promotions
Design cross merchandizing promotions
Discover the diversity multipack shrink sleeves options and features
Twin pack, multipack, standard dual chamber, dual chamber hinge… Learn the difference between each one.
Twin Pack Sleeve
A single sleeve which contains two similar items.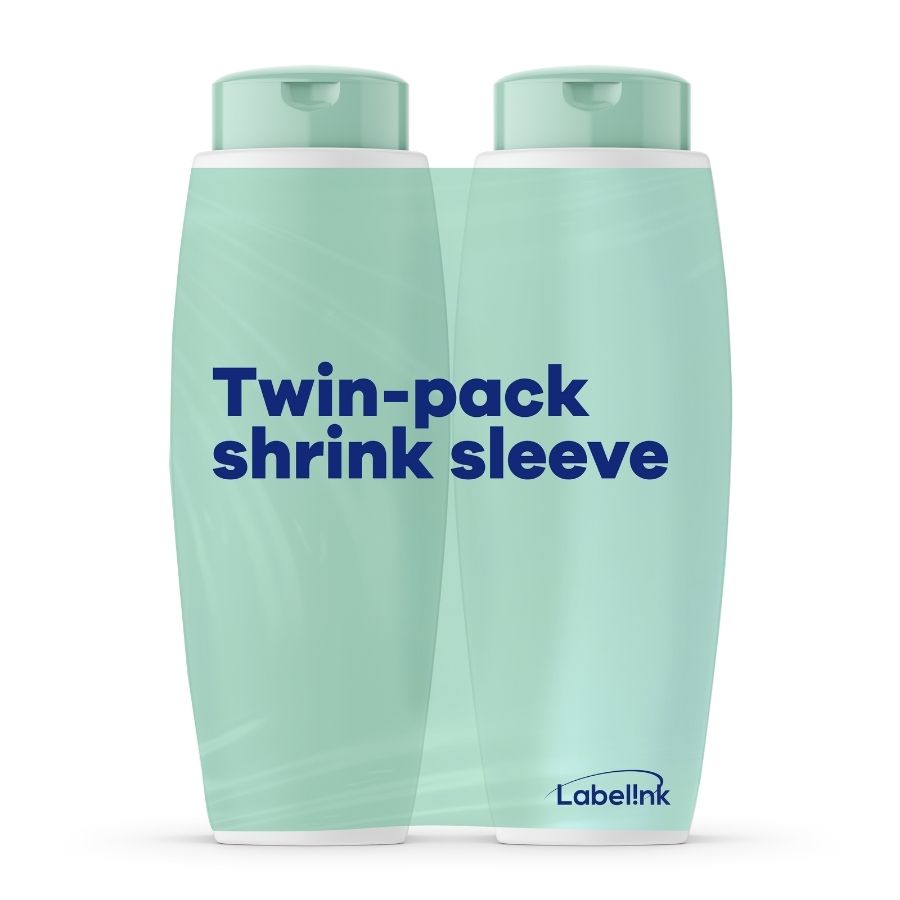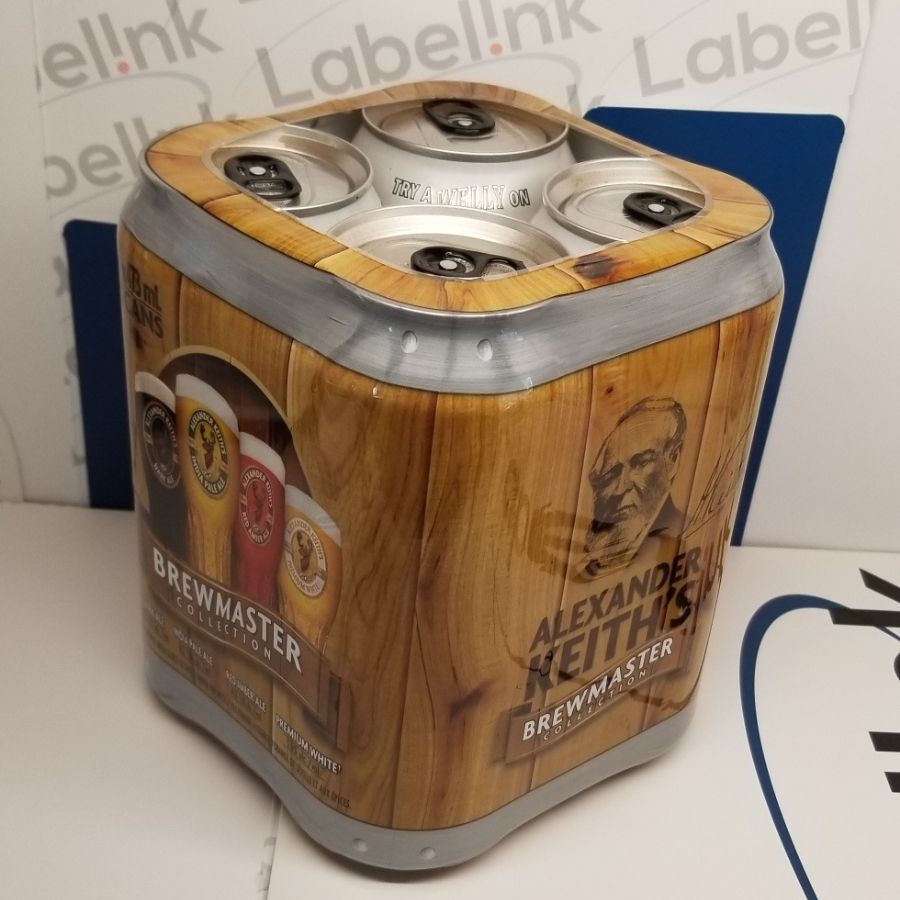 Dual Chamber Sleeve
This sleeve is designed with two seams which results in two separate chambers and a wall in between the chambers. It is used to bundle containers of different sizes or shapes or present the containers in a special alignment.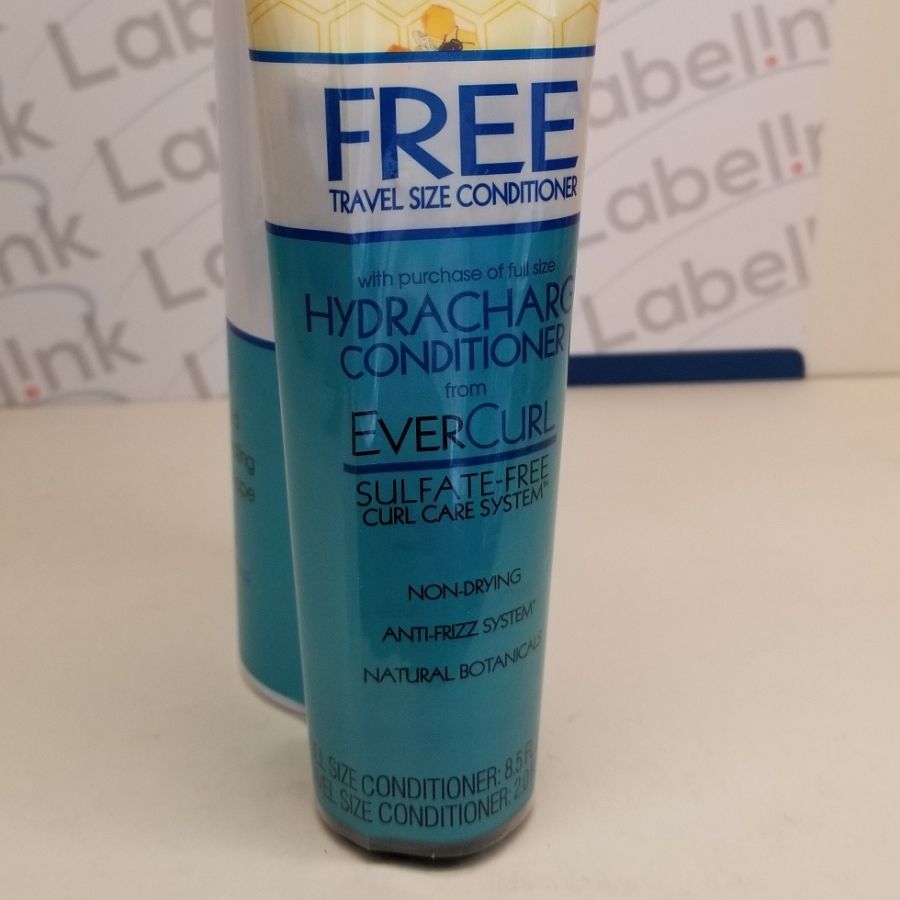 Dual Chamber Hinge Sleeve
This sleeve is designed with a seam that separates the two chambers. Just like the Dual Chamber Sleeve, it is used to bundle products of different sizes or shapes. It has the added advantage of allowing the graphics on both items to be visible. Customers can therefore read the information on each item by handling the bundled.
Solutions to common multipack shrink sleeve challenges
Perforations and/or tear tape can be added to facilitate the opening of the multipack.
Blockout inks can be used to block out the underlying UPC symbols. Rather than sticking labels on individual items to cover the UPCs, blockout inks save labour and time while ensuring that only the multipack UPC is scanned. Blockout inks also increase the legibility of the copy on the multipack sleeve (the underlying graphics do not show through).
Heat activated adhesive can be used to secure the units within the pack or to create a straight wall of containers. The adhesive does not leave any residue.
Trays or puck can be used to align the containers and assist with the under wrapping of the bundle.
Custom constructions to meet various commercial needs
Many companies in the food & beverage, health and beauty and household chemical industries use multipack shrink sleeves. Each one is created to meet unique business objectives and packaging environment. In general, they are resistant to moisture, abrasion, and tearing. They can have an attractive designed (up to 10 colours) or include special coatings. They are usually printed on PET, PET-G, PVC, OPS or PLA.
Labelink offers a full line of shrink sleeve including full-body sleeves with perforations, flexible packaging (sachet, banding, etc.) and labels.